Can You Make Coffee Without A Coffee Maker?
Yup! And in today's article, we're gonna let you know you exactly how!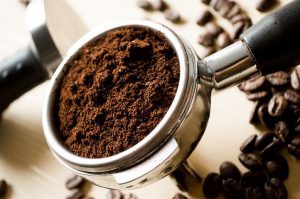 Ahhh…. coffee. So many things to love about coffee. The taste, the smell, the "it's always a good time for coffee" feeling. And although you may think there's no need to know how to make coffee at home without a coffee maker, there are times you may need to do this! What if your coffee maker stops working? What if the power goes out? (which is exactly what happened to me!) There are plenty of "what ifs."
But after reading this, you won't need to worry about the "what ifs." We got you covered!
---
How To Make Coffee At Home Without A Coffee Maker
Believe it or not, this is pretty simple. If you're in a pinch and need your coffee fix, these simple steps will show you how to make coffee at home without a coffee maker.
The first time I needed to do this was when our house lost power, way back in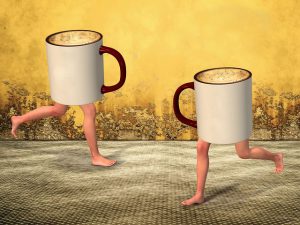 2003 when the east coast went dark. Waking up in the morning, coffeeless, was not a good start to the day. We needed coffee and we needed it NOW.
If you're anything like us, coffee is needed throughout the day. We run on coffee!
We resorted back to what my grandfather used to call "Cowboy Coffee." This steps we show here are a modified version of cowboy coffee. It's fewer steps but still a similar premise and great outcome.
---
Making Coffee Without A Coffee Maker
OK, now let's get into how to make coffee without a coffee maker.
What You Need:
Tea Pot (Kettle)

Water

Coffee

Strainer with Coffee Filter, Paper Towel or Cheesecloth
Step 1: Boil water
Step 2: Put coffee grinds (enough for 1 cup)  in a filter and then in metal strainer
Step 3: Place strainer over coffee mug
Step 4: Pour hot water over coffee grinds, slowly
Step 5: Enjoy your coffee!
---
You can also pour the hot water into a cup of coffee grounds and let it sit for a while and then strain with cheesecloth. You'll get a deeper richer flavor coffee.
Let us know in the comments if you've ever had to make coffee at home without a coffee maker. Good 'Ol Cowboy coffee. Always perfect in a pinch!
You know what goes great with coffee? Banana bread!